I am just not naturally a morning person, especially if I didn't get my full 8 hours the previous night. I'm fussy. 😤 But for the past few months, I've been creating more meaningful morning rituals that motivate me to get up an hour earlier than I previously would have. Even on weekends! This is purely time to center myself (no peeking at work Slack!).
This post shares some of the magical beauty I'm incorporating into my everyday mornings. I don't do the full routine every single day (except for the matcha cause your girl needs caffeine), but even 5 minutes makes a difference for the day's mindfulness.
🍵 Tea time!
A bit of story time—I've been coffee-sober for one year now! 🙀 This came as a shock to a lot of people around me because making pourovers was a whole hobby for me (I even wrote a blog post). But I realized that coffee was exacerbating my chronic anxiety, as well as my skin breakouts. 😭 So I cut the bittersweet beverage out of my life completely, dealt with withdrawals for a week, then switched to matcha 100%.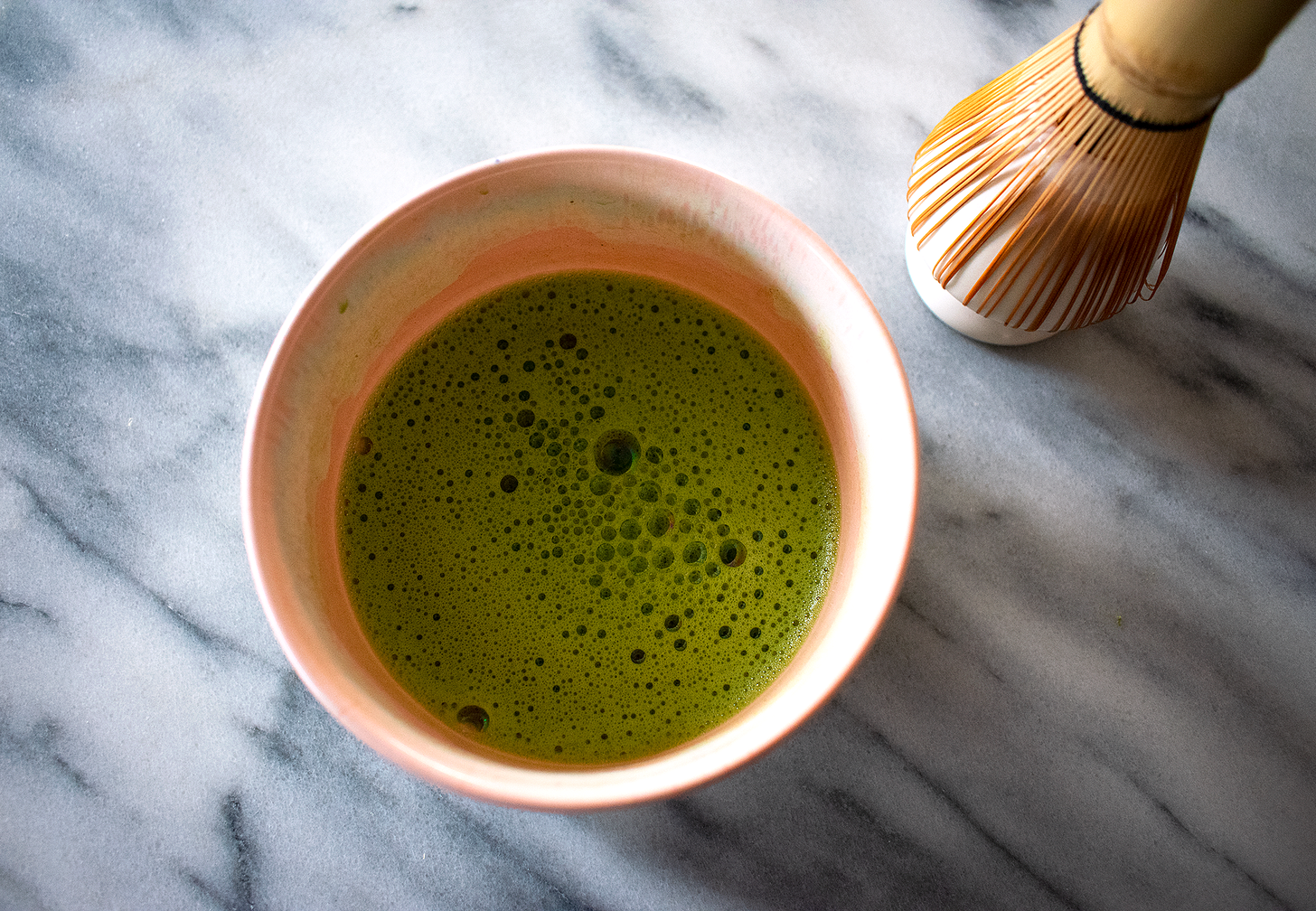 Frothy goodness. I buy my ceremonial-grade matcha from Oaktown Spice. I recommend shopping at your local spice or tea stores for the good ceremonial-grade stuff. Otherwise, Oaktown and others ship! Like Asha Tea House or Ippodo.
Whisk and holder are from Umami Mart, and the matcha bowl (chawan) is from Studio Arhoj! I absolutely adore the gentle pink against rich green. 💚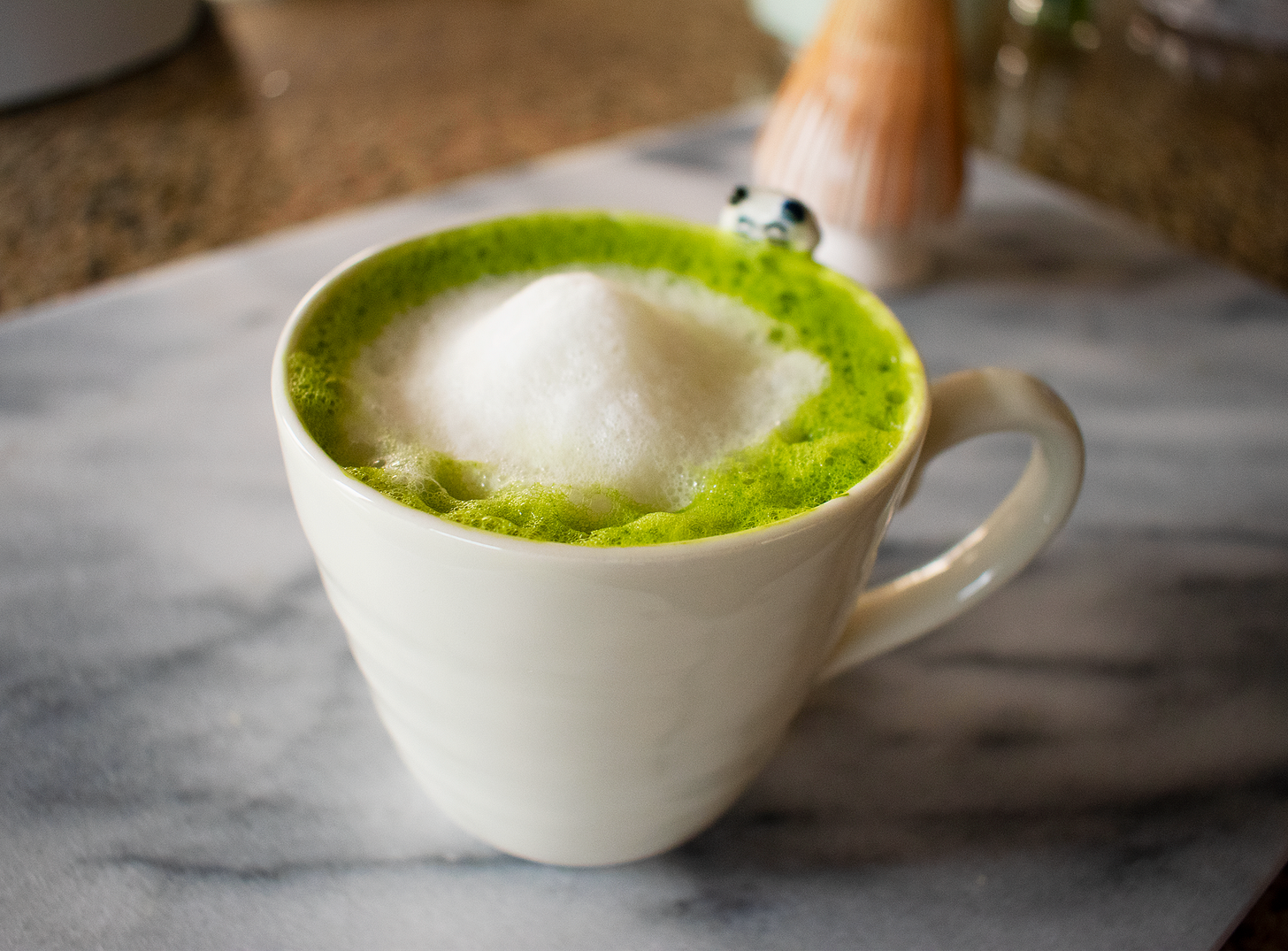 Eeep, don't you think your mornings would feel magical with this frothy boi?! Also I have no idea how to do latte art, so here's a cloud in the grassy mountains. ☁️
While I miss the ritual aspect of making my morning coffee, matcha has been just as fun for me because I get to experiment with oat milk froth (ya girl is lactose intolerant), adding in complementary flavors, etc. Lately, I've been hooked on adding maple syrup and sea salt directly to the milk frother and it's. SO. GOOD. I also made some lavender syrup over the weekend and the floral brings out matcha's nutty flavors. Highly recommend experimenting with your own home coffee ship signatures!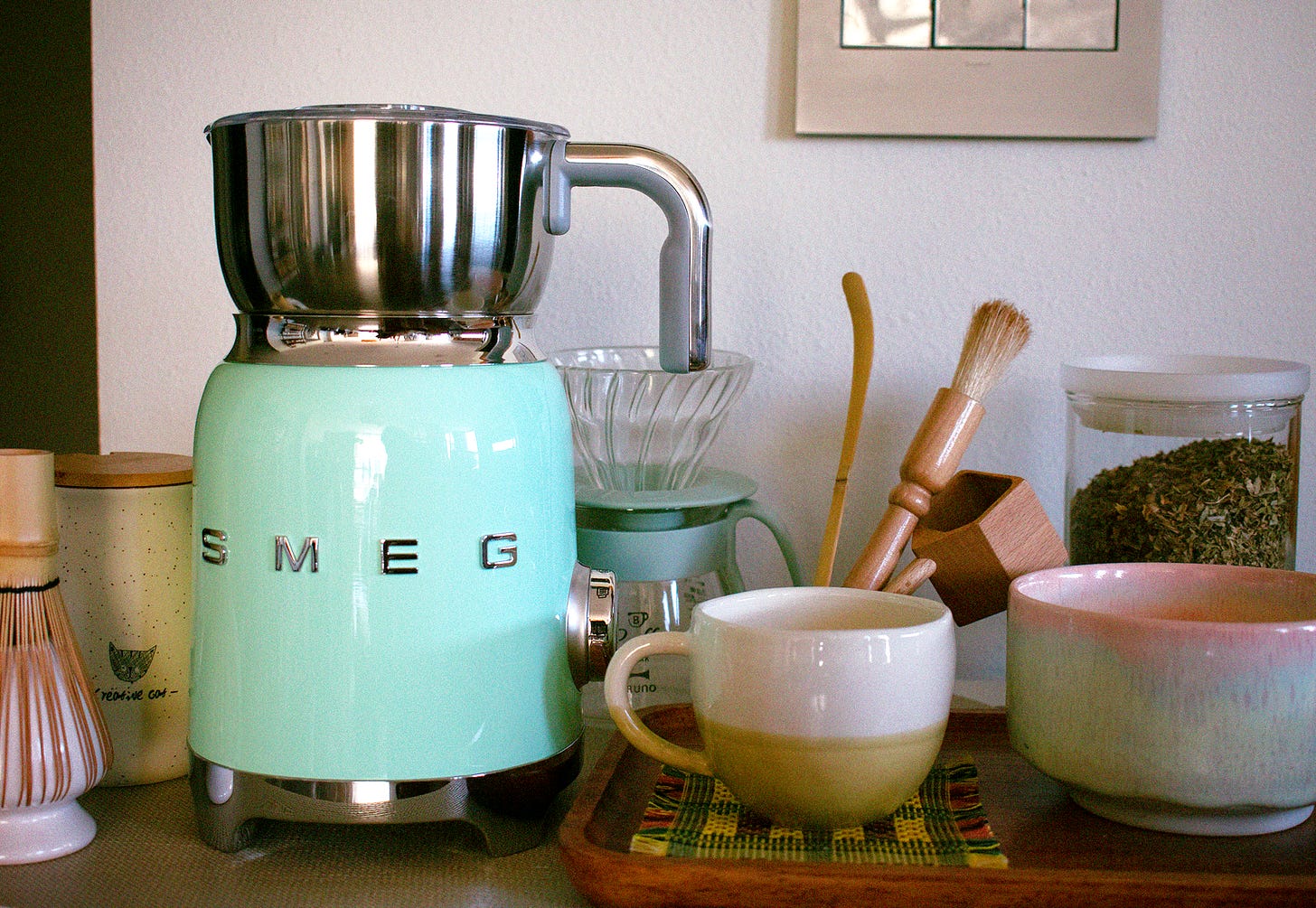 That beauty is the Smeg milk frother. 💙 Yeah, this is a pretty extra af purchase. But for something I use everyday, the minty cuteness adds major smiles to my mornings. I did actually try another more affordable frother that worked decently, but… I kept thinking about Smeg 😂 So I returned it and have no regrets with the swap!
📝 Journaling
Since quarantine, I started journaling almost every day. It's been interesting tracking my journey since mid-March (which also coincides with the time I started therapy) and seeing the ebbs and flows of my FEELS. My mind is always whirring with thoughts, so transferring the brainchaos into the fountain pen ink gives me a lot of peace.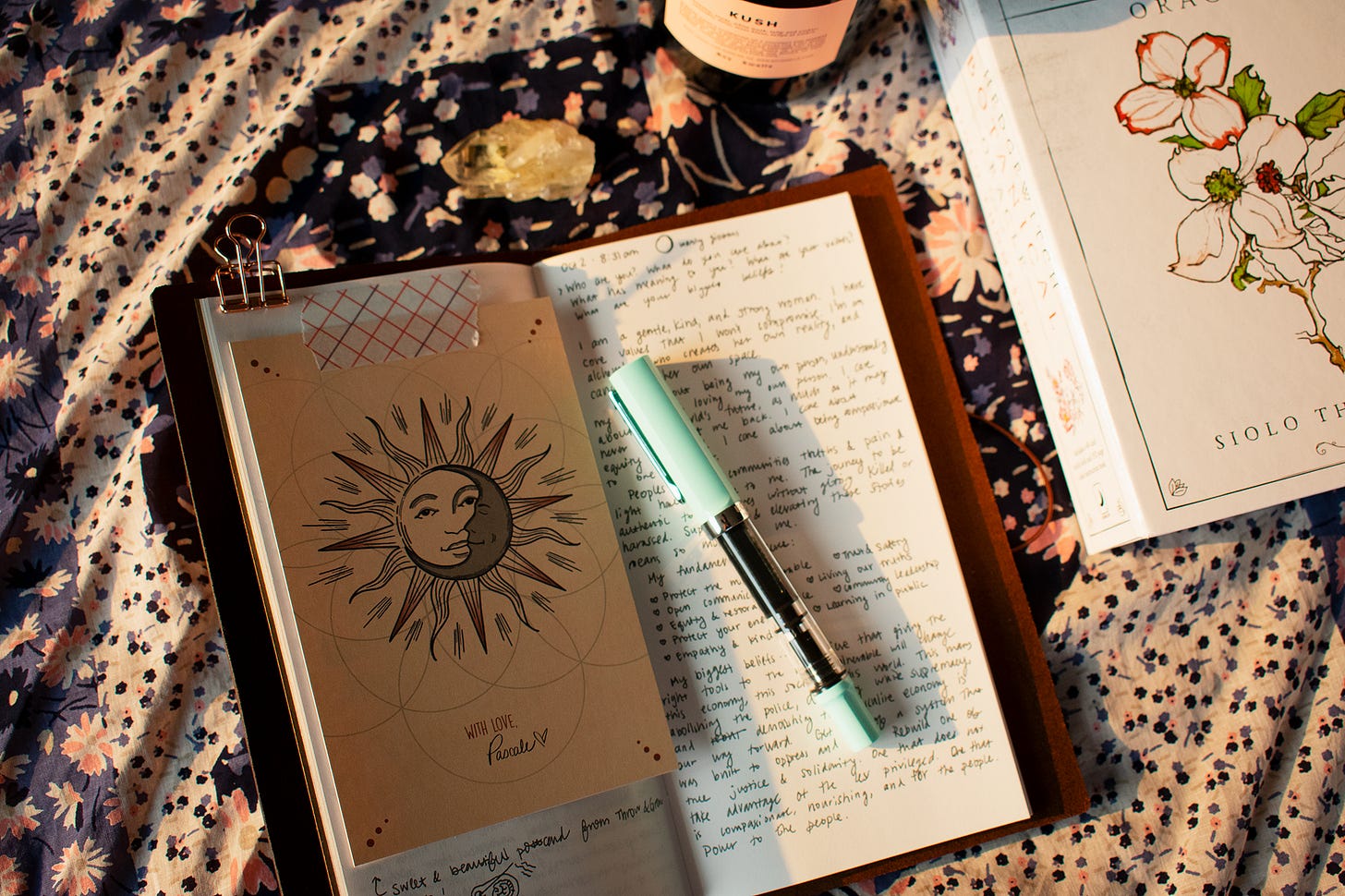 Journal spread, featuring the California wildfire sun 🙃 The fountain pen is a TWSBI Eco-T Extra Fine, and journal is my baby—the Traveler's Notebook. I don't really travel far anymore, what with the world as it is… but the spirit is there. 🥺
⭐️ Tarot and oracle decks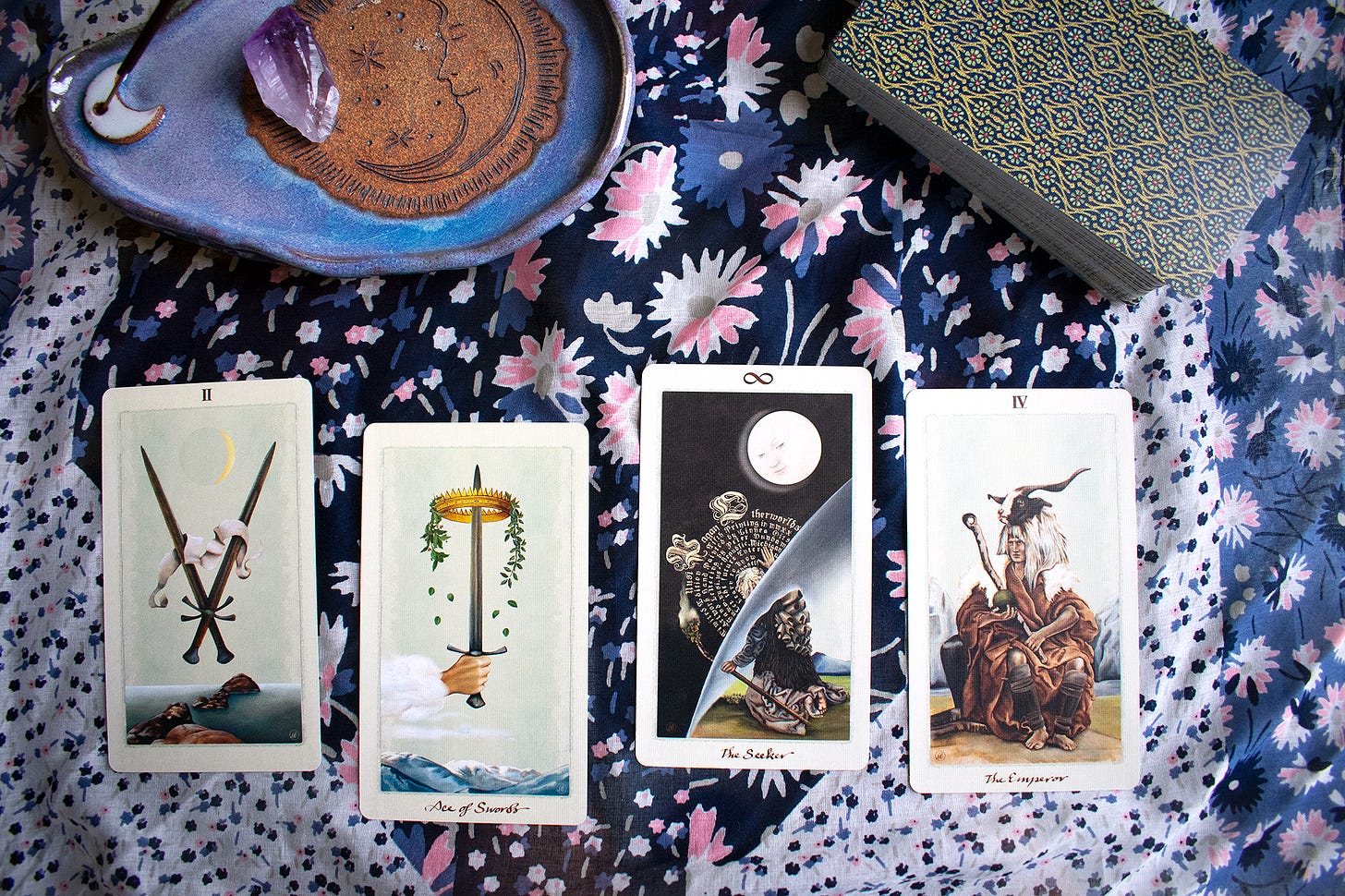 A magical girl is in tune with her subconscious and intuition ☺️ I've been incorporating tarot readings with this deck into my mornings, giving myself space to reflect. I'll often throw in some oracle cards, as well. Sometimes I'll do this after lunch, but mornings are nice for a single card or spread for daily themes.
What sort of morning rituals have you been appreciating these days? And how have they been making you feel? 💖