Welcome to the Magical Girl Lifestyle 🌙
Where I'll be curating and enjoying a cute, magical, and whimsy lifestyle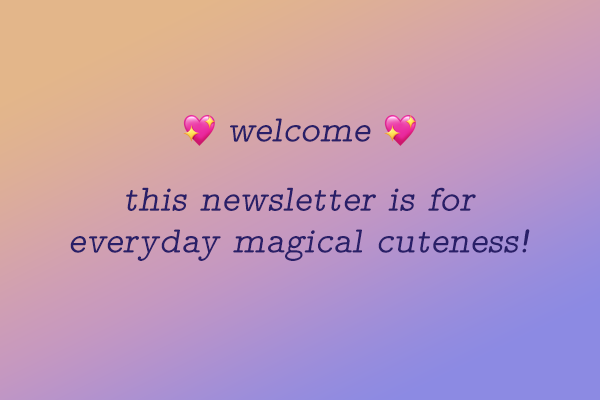 Hi! I'm Kat Fukui, your resident Hype Jigglypuff and Magical Girl. By day, I'm a senior product designer who occasionally writes on my "professional" blog, tinykat.cafe. But I wanted an outlet to share whimsy lifestyle things that fuel my creativity and motivation—and so, this newsletter was born!
From my middle school Sailor Moon Geocities shrines and Xanga themes to my 8-year streak of attending San Diego Comic Con, I'm a geeky magical girl through and through. My world has always been lined with cute plushies, adorable stationary, cosplay outfits, acrylic charms, figurines, and ethereal anime art posters. As I'm nearing thirty, my sensibilities have changed, but I'm still working to incorporate magic in my everyday.
This newsletter will document my journey to curate everyday or elevated magical girl aesthetics, beyond the all pink sets (no shade, Razer 😝). Expect to see themed posts, like office setups, clothing, houseware, anime, etc. I really value curating an environment that helps me be my best self-loving and magical self. I especially think being intentional about businesses to support + elevate contributes back to the connection I have with curated objects.
So if that sounds interesting, I hope you subscribe so I can share a little bit of my world with you! 💖 My first post will be coming up soon—in the meantime, tell your friends!